The UNITES Project
---
The new Maynooth University UNITES team, commissioned by the Department of Children, Equality, Disability, Integration and Youth (DCEDIY) – and comprising staff from the Centre for Mental Health & Community Research and Froebel Department of Primary and Early Childhood Education – are delighted to be researching services supporting families at home (with children aged 0-5 years). Our ultimate goal is
to help develop standardised approaches to home service delivery in Ireland.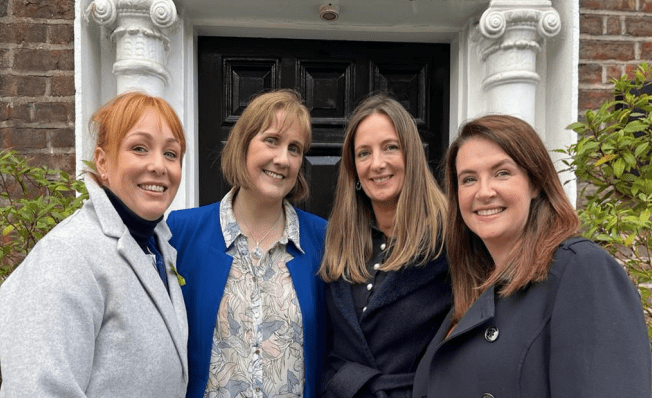 What Do We Aim To Do?
---
Explore models of good practice in Home Visiting Services in Ireland and internationally; and
Identify and agree (in collaboration with you, our key stakeholders) recommendations and considerations for the development of a standardised approach to Home Visiting services in Ireland.
How Are We Going To Do It?
---
We will:
Examine national and international research on, for example, the effectiveness of home visiting programmes in improving child and family outcomes, different approaches and cost effectiveness.
Build a picture of Home Visiting services in Ireland and how they operate.
Find appropriate ways to measure what happens in a service to help with overall governance and delivery (e.g. what activities are carried out, and how they are assessed for quality).
Try to find out if it is possible or practical to examine and agree options for a standardised approach to Home Visiting services in Ireland and if so, to identify and agree policy recommendations in this regard.
What Can You Do To Help?
---
We recognise the importance of your situated, professional knowledge but we also know that your time is valuable. With this in mind, we have developed a number of ways in which you can work with us, from taking part in informal conversations and meetings and completing an anonymous online survey, to taking part in an hour-long focus group discussion or larger workshop(s). You can be as involved as you choose!
UNITES Contact:
Dr Sinead Matson
Project Manager
Sinead.Matson@mu.ie